About
Learn More About Our State-of-the-Art childcare Facility in Sierra Vista, AZ
Who We Are
As a reputable childcare center with over 33 years of service to the greater Sierra Vista, AZ community, Great Expectations ELC (Early Learning Center) welcomes infants from 6 weeks to children at 5 years of age.
Marge Dailey, our childcare director, has taught at our school since our opening and has served as the owner since 2014. At Great Expectations ELC, we ensure that all children have a safe, clean, and fun environment that is conducive to learning. We provide them with ample opportunities to use their five senses to learn, explore, and develop social skills with their fellow students. Our childcare facility helps children engage in the world around them through a wide variety of activities, each carefully selected to help children foster social-emotional health, language, cognitive abilities, physical development, and motor development.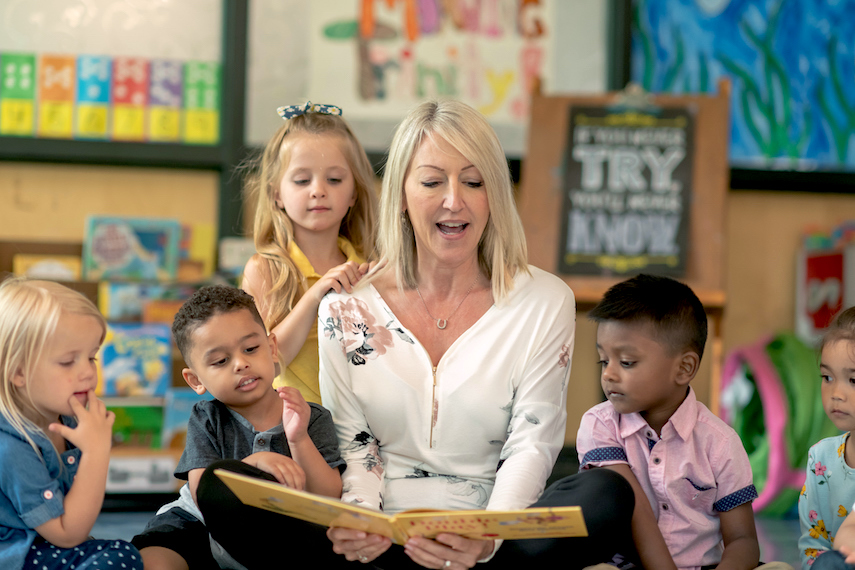 6 Tips for Parents Trying to Teach Their Kids About Being Healthy
Making healthy choices for your children is a great way to start them on the path to a healthy life. The next stage is teaching them to make healthy choices for themselves. As your children get older, consider these six tips to guide them toward a lifetime of living well.
1. Talk About Nutrition
Eating a well-balanced diet is a crucial component of healthy living. You don't have to deprive your kids of the sweets they love to help them eat well. Teach them about nutrition. You can start with something simple, such as explaining the importance of incorporating fruits and vegetables into their diet. Show them how to read and interpret a nutrition label on their favorite foods. Encourage them to plan their own meals so they feel confident in their choices.
2. Discuss the Dangers of Too Much Caffeine
In general, doctors highly discourage allowing children to have caffeine or any kind of stimulant. However, as your kids get older, they may become interested in coffee and soda. Research shows that 400 milligrams of caffeine is safe for consumption in adults as long as they have no health conditions making it dangerous to have caffeine. As they start drinking caffeinated drinks, talk about the symptoms of over-consuming, such as anxiety, headache, and jitters, that let them know when they've had too much.
3. Encourage Them to Play Outside
In the age of video games and internet access, children have far more things to keep them entertained inside than ever before. However, they still need exercise and to soak up vitamin D from the sun. Encourage them to play outside. You can buy outdoor playsets or take them to nearby parks. Think about getting them involved in sports so they can get some much-needed socialization as well.
4. Give Them a Stress-Free Environment
Mental health is just as important as physical health. Create a safe space for them at home by keeping your house as stress-free as possible. It starts with communication and validating their feelings. Additionally, you can keep the home physically safe by keeping adult belongings out of reach and locked away.
5. Limit Their Screen Time
Screen time is a hot topic in parenting. How much is too much? What are the cons? Generally, children should have no more than one or two hours. Too much time spent on the phone or watching tv can lead to sleep issues, neck and back problems, mood disorders, and lower test scores. You can help them avoid these issues by making limited screen time a normal part of their routine from the start.
6. Make Sure They Get Plenty of Sleep
Sleep is as important for your littles as it is for you. You help them develop better mentally and physically by creating a sleep routine and sticking to it. Getting adequate sleep on a schedule can help avoid or improve behavioral issues, promote learning, boost memory, and help them pay attention in school. It affects relatively every aspect of life and is most important in their formative years.
As you teach your children to be independent and make choices for themselves, from getting enough sleep to eating a healthy diet, remember you may not always like the choices they make. However, guiding them gently is always the best strategy. They won't love everything they learn, but they will appreciate it.
Credit: Ian Garza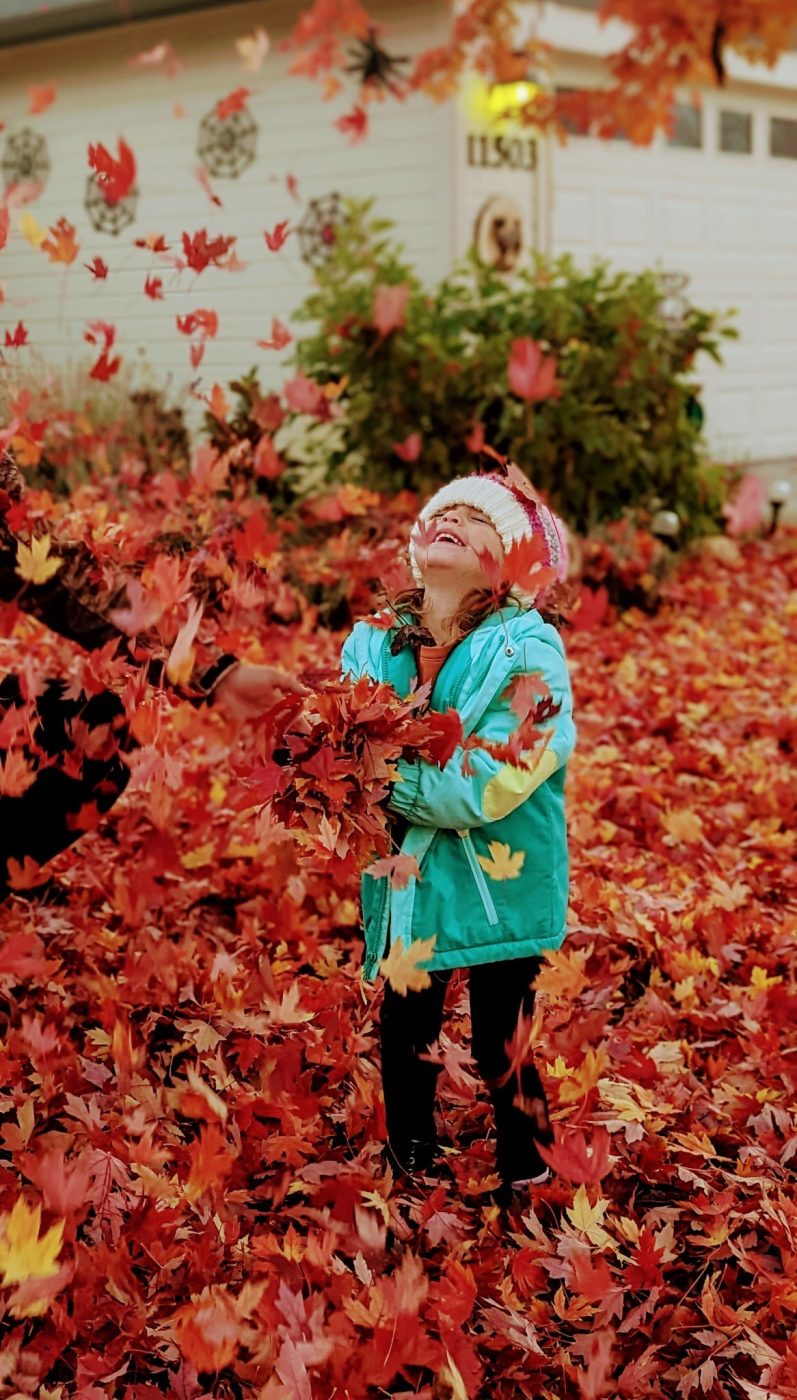 Our Mission
At Great Expectations ELC, it is our desire to partner with families in the education of their children.
We're not content to simply "teach." We want to "light the fire" in children and help them develop their educational skills. At Great Expectations ELC, we aspire to give children roots and wings. We want them to experience the joy of discovery by using their 5 senses, because we know that children's brains are 80% developed by age 3 and 90% by age 5.
We accept the challenge to help each child be all that she can be by helping them reach their potential through early development and healthy nutrition. We also work collaboratively with families, respecting their role in their child's life. We will listen to parent's concerns and try to resolve them as soon as possible. We always consider their suggestions and make changes if necessary.
Great Expectations ELC is a team, because we know that no one succeeds alone. There is power in having many views and ideas. We are culturally sensitive at our childcare facility, and we are flexible enough to adapt to the needs of every child we serve.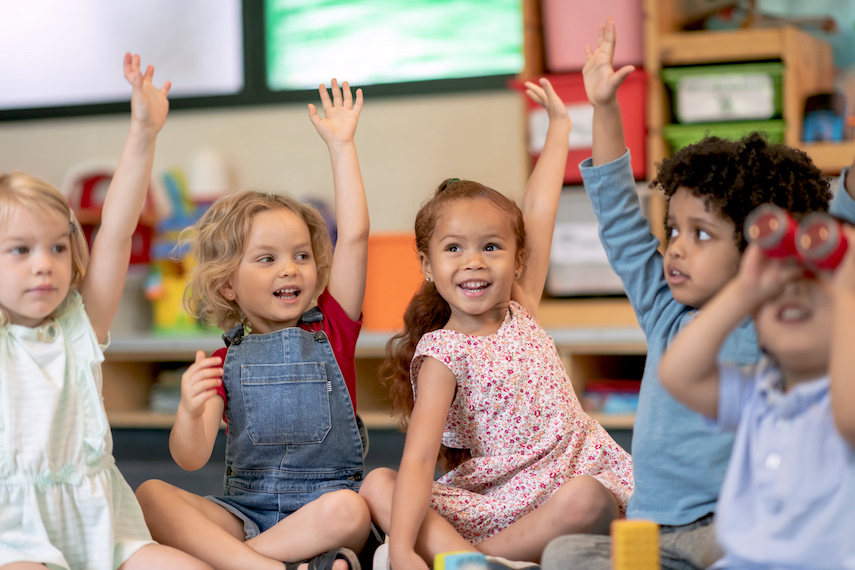 Our Schedule and Holidays
Great Expectations ELC is open Monday-Friday year-round. We are closed for the following nine holidays each year: New Year's Day, President's Day, Memorial Day, July 4th, Labor Day, Thanksgiving and the day after and Christmas Eve and Christmas Day.