Pre-K
A Leading Pre-K School in Sierra Vista, AZ
The Basics of Pre-K
The pre-kindergarten age range is the perfect time for early development, and at Great Expectations ELC, our pre-kindergarten days are filled with ample learning opportunities.
Our lesson plans are taken directly from the Arizona Early Learning Standards, which covers the following domains in the weekly lesson plans, including social-emotional approaches to learning, language and literacy, mathematics, science, social studies, fine arts, and physical development including health and safety. At Great Expectations ELC, our classrooms contain an abundance of books, toys, supplies, and S.T.E.M. (science, technology, engineering, and math) materials. The childcare providers foster an engaging environment that allows children to explore and create independently, using their own approach to every specific learning situation.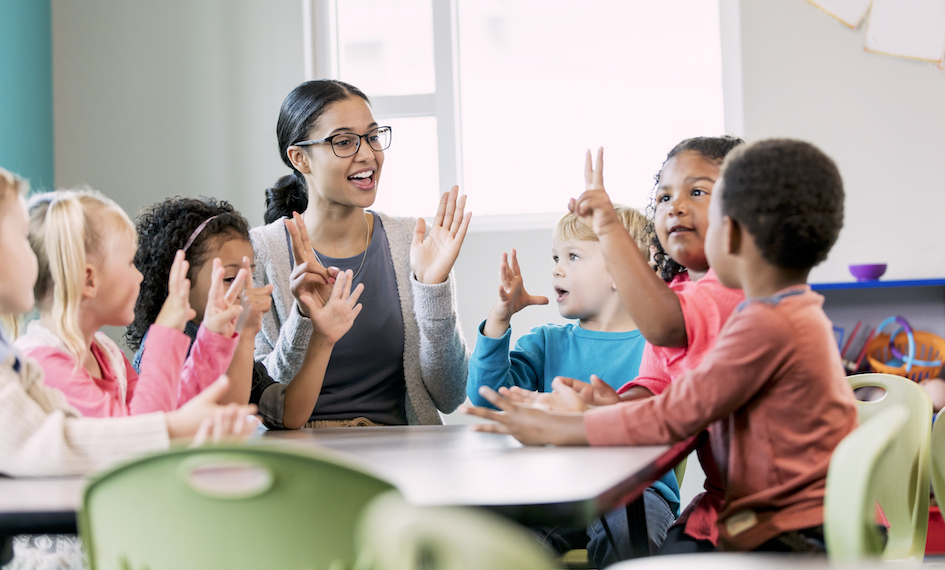 A Closer Look at Our Pre-K Classrooms
During the pre-k school phase, alphabet sounds are introduced and the phonological awareness of these sounds prepare the children for future reading.
Pre-K students will practice writing, telling stories, learning new vocabulary, showing empathy and kindness, becoming aware of community, dabbling in science experiments and math activities, listening to music and playing instruments, and much more. Additionally, Show and tell is done on Thursdays and Fridays and the children must bring something in with the letter sound of the week.
Field Trips and Special childcare Guests
We also encourage children to do altruistic events.
They raise money for the local animal shelter or for the March of Dimes by running laps, or riding bikes, and having families and teachers pledge something for each lap. We also have several field trips during the year, taking children to the local fire station, just down the street. A local dentist allows our children a trip to their office to see the equipment and meet the friendly staff. We also encourage people from the community to come into the center to educate the children. Smokey the Bear has been here, and Wettie the Water Drop as well. The local police and sheriff departments have also brought their K-nine dogs and special cars and equipment.
Pre-K children are assessed three times a year. All of the assessments, observations, and samples of their work are included in a three-ring binder which is yours to keep at the end of the year for a record of your children's progress and lifelong memories.