2 Year
Learn More About Our Sierra Vista, AZ Toddler childcare Here
The Perfect Environment for 2-Year-Olds
Great Expectations acknowledges that all children learn and progress differently, but the twos are generally a very busy time in their lives.
Children in this age group are constantly working on self-regulation. At Great Expectations ELC, we ensure that our 2-Year Old classroom has plenty of engaging activities and materials as we teach the concept of "sharing." Telling a two-year-old what is expected instead of telling him what not to do works well. Listening and understanding skills are also constantly being developed at this age. For many 2-year olds, communication is an emerging skill, with some children speaking in full sentences and others watching and saying little.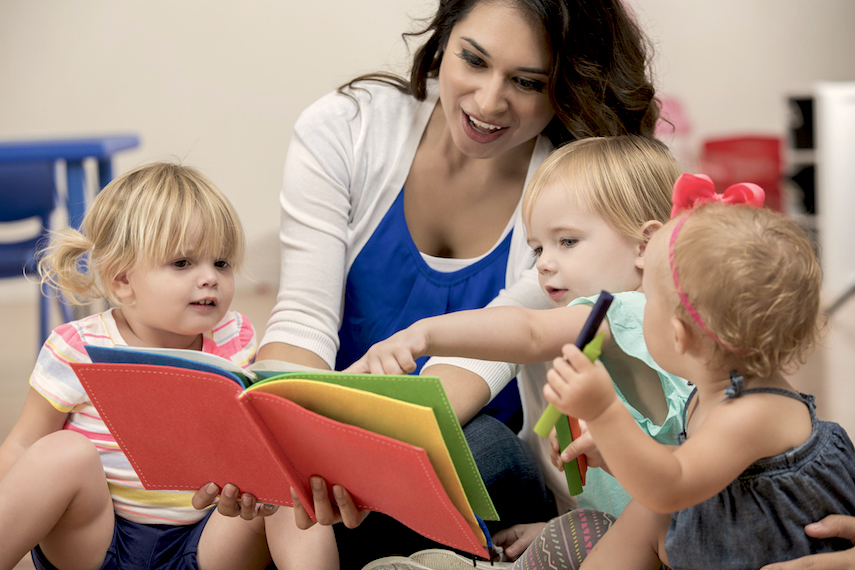 Our Classroom Layout
In our state-of-the-art classroom for groups of two-year-olds, we can enroll a maximum of sixteen children.
At our early learning center, this is the right time for potty training. Once a child shows interest at home and families have seen a desire to train, we will assist children by taking them to the bathroom many times throughout the day. As in our other classes, our lesson plans are taken from the AZ Infant and Toddler Developmental Guidelines. The domains we cover with two-year-olds are Social and Emotional Development, Trust and Emotional Security, Self Awareness, Self Regulation, and Relationships With Other Children.
At Great Expectations, we find that children learn by doing, not by being told how to do something. This helps them with lifelong problem solving and memory development, and teaches them early on how to figure out how something works. Two-year-old children use our middle playground which is filled with safe, appropriate materials for this age group. They go outside twice each day. Only full-time slots are available in this age group.